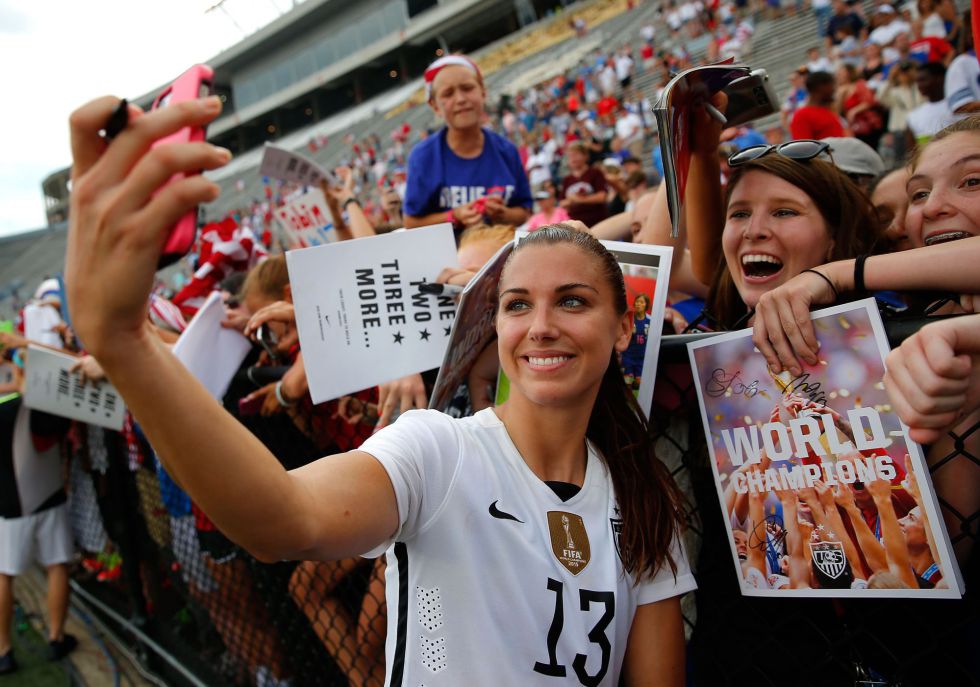 Sports is an integral part of American culture. As UN Secretary General Kofi Anna put it: "Sport has a unique power to attract, mobilize and inspire. By its very nature, sport is about participation. It is about inclusion and citizenship." Sports have this unifying force that other industries cannot replicate. There are multiple different groups of people involved in the sports industry. From the athletes themselves, to the fans watching them, to the owners of teams, to the coaches, the sports industry has found such great success as a result of the interconnectedness of all of these groups of people. For this reason, it is no wonder that the global sports industry is worth somewhere between $200 and $700 billion and is projected to grow another $10 billion just over the next five years (Sutera).

In the age of new technology, sports culture has transformed tremendously, bringing all of these people even closer together than they were before. In particular, social media has contributed to this bridging of people from all edges of the sports industry. While this bridging can be positive, especially for fans to be able to engage in sports discourse and for athletes to market themselves and their brand, it can also produce a negative impact on these very people. Social media has completely transformed sports in American culture: it has created a new initial platform for sports-related information, created a space for athletes and fans alike to engage in both positive and negative conversation as well as heightened engagement, and has functioned as a marketing tool for people from all over the sports industry to utilize.
In the age of new digital media, social media has completely shifted the hierarchy of how we receive and consume information, and this is seen particularly in discourse around sports. Sports information was once solely available on the pages of newspapers and on select channels of television. Fans were only able to find out play-by-play information and live updates through physically being at the game or watching it on television. Players were only able to market themselves through advertisements in magazines or websites. Sport talk could be conducted casually between average sports fans but only within their close circles but widespread sport talk was only available on sports talk shows. However, In the last 25 years, the sports industry has surged tremendously as a result of more interest and advanced outlets for sports entertainment supporting this increased interest. With the creation of social media, less and less people have tuned into sports games on live television as well as attending sports games in real life (Leitch), and now take to Twitter for live updates. Similarly, while sport talk shows still exist, people with Facebook, Instagram and Twitter accounts can freely discuss sports with others in a rapid manner, which has allowed for amateurism in sport talk. Athletes who have accounts on these platforms can also freely self-promote and promote brands that sponsor them. Often, athletes will showcase paid partnerships with different products on Instagram, which adds this element of control over making the public aware of these partnerships.

Works Cited
Leitch, Will. Nobody's Going to Sports in Person Anymore. And No One Seems to Care. 11 July, 2018. http://nymag.com/intelligencer/2018/07/nobodys-going-to-sports-in-person-and-no-one-seems-to-care.html
Serazio, Michael. The Power of Sports: Media and Spectacle in American Culture. New York University Press. 2019.
Sutera, David M. Sports Fans 2.0: How Fans Are Using Social Media to Get Closer to the Game. Scarecrow Press, Inc., 2013.